If you're looking to add live chat in WordPress, this article (and video) will guide you through the steps to do so.
If you don't have live chat on your website, you're missing out on a huge opportunity to generate leads and engage your visitors. Did you know that more than 40% of customers expect live chat on your website? And, for customers visiting your website on their mobile devices, this number is as high as 50%!
Having live chat on your website enables you to:
Engage first-time visitors and convert them into leads
Guide prospective buyers into guided purchase experiences
Provide real-time support for your customers
And more
Like many people, if you prefer watching video tutorials, here's a YouTube video walking you through the step-by-step process of how to add live chat in WordPress:
Related article: Here's a deep dive into the HubSpot WordPress plugin, the product we use to add live chat in WordPress easily.
Let's dive in!
Create a free HubSpot account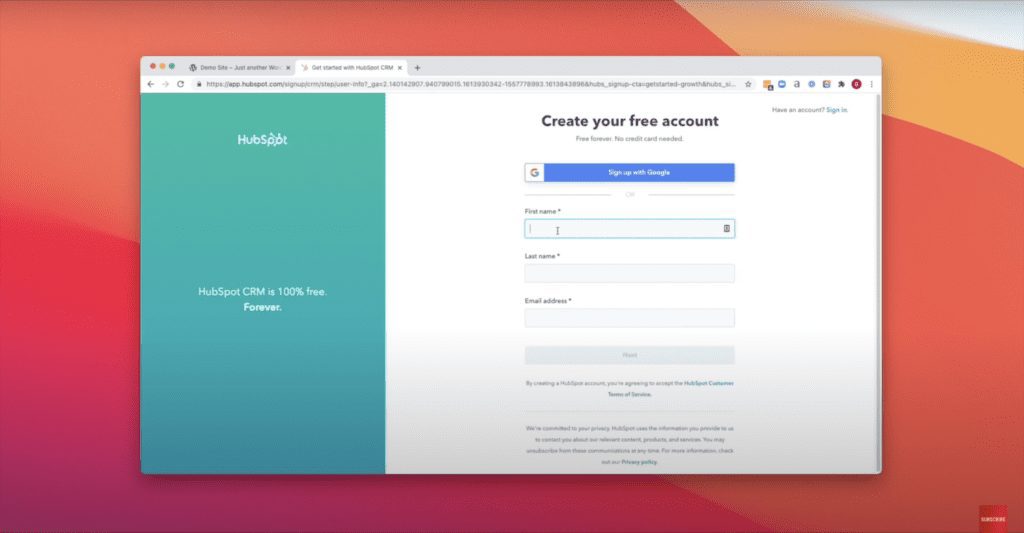 HubSpot is the best CRM for startups and scaling companies.
With HubSpot's free plan, you get access to the following:
The ability to organize and manage up to 1 million contacts
Add live chat and chatbots to your website
Send 2,000 marketing emails
Create and manage ads on Google, Facebook, and LinkedIn.
Creating a free account is super simple. All you need to do is visit HubSpot's website and click "Get HubSpot free". Then, follow the guided onboarding experience to create your account! We recommend creating a HubSpot Marketing Hub free account (they are all the same, so it doesn't matter).
Install the HubSpot WordPress plugin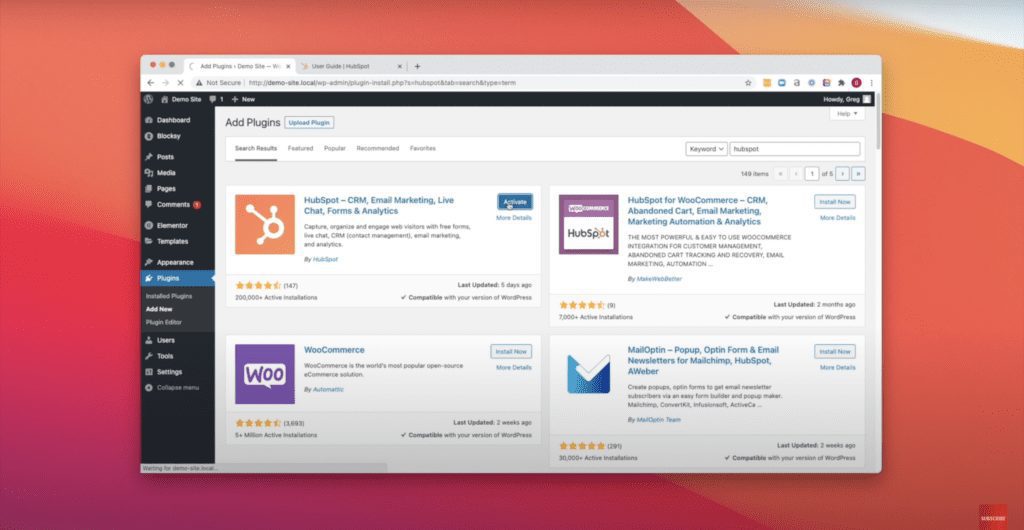 In order to integrate your HubSpot account with your WordPress website, you'll need to install, activate, and connect the free HubSpot WordPress plugin.
Once you do those 3 things, your WordPress website will then be integrated with HubSpot!
Create live chat in HubSpot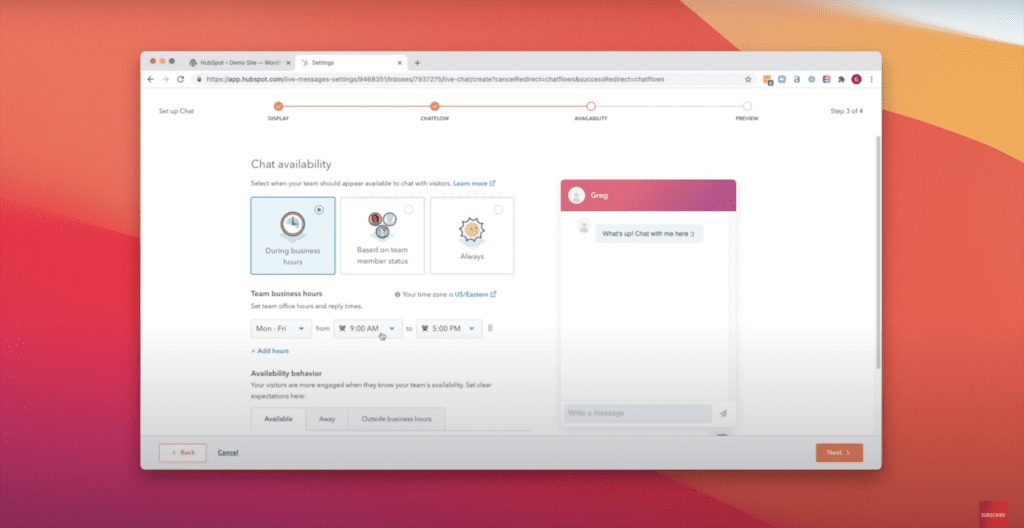 Next, create a live chat in HubSpot.
In order to do that, follow these steps:
Open your HubSpot account
Hover over "Conversations" in the navigation and click "Chatflows"
Click "Create chatflow"
Follow the step-by-step guide to build your live chat.
Confirm live chat is added to your website
Once you've completed creating your first live chat in HubSpot, confirm that it is loading on you website.
Once you've confirmed that the live chat widget is active on your website, you're visitors will be able to engage with you in real time!
Install the HubSpot mobile app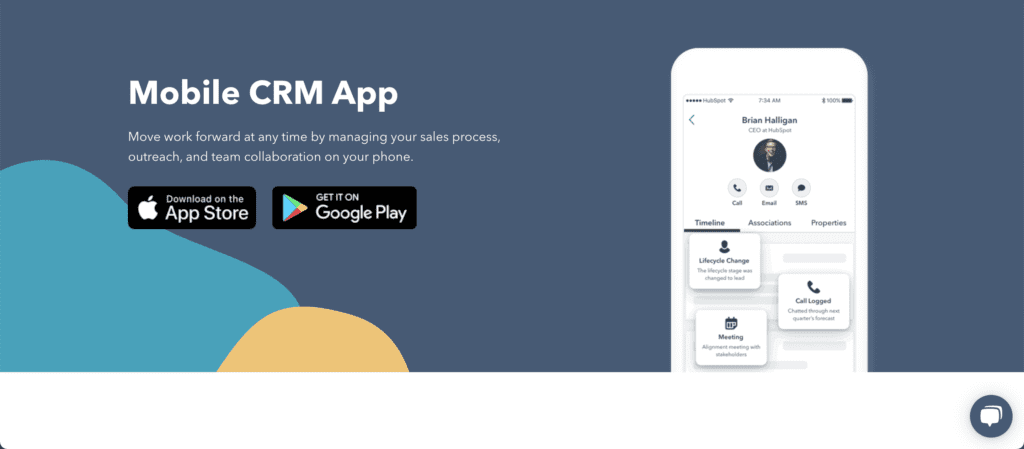 You may not be in front of your computer on all hours of the day, so the best way to respond to incoming chats is to do it from your mobile device.
HubSpot has a free mobile app for iOS and Android.
Once you install the app on your phone
log in to your HubSpot account
Open up "conversations"
Turn on all notifications
Now you'll be able to respond to live chats wherever and whenever!
Conclusion
Live chat is one of the best ways to engage and delight your website visitors. We hope this article gives you the simple steps to adding live chat.
If you have any questions or want to share your website with other readers, leave a comment below!
Additionally, if you don't have the time or resources to build, manage, and grow your website, learn about Chairlift's outsourced web design & development services. We help businesses grow better and faster online with a simple membership.