Having a great restaurant website design can play an important role in acquiring new and repeat customers for your business. Since your product is the quality of food, the vibe and decor of your space, and the quality of your customer experience, it's important to highlight each of these aspects on your website.
Great restaurant website designs tend to have:
High-quality images of plated dishes and of staff helping customers
A strong color palette with blacks, reds, and yellows
Easy-to-read menus
The ability to order pickup or delivery or make a reservation for dining in online
A great mobile experience
Related: If you have a WordPress website and want to add delivery and/or pickup date and times to your checkout experience, check out this article: The 3 best WooCommerce Delivery Date Plugins
Without a great restaurant website design, people surfing for "the best places to eat" in your location may quickly leave your website because they feel like your restaurant is not up to the quality they are looking for or find it confusing to navigate and give up.
So, without further ado, here are restaurant website design examples and best practices:
Uni Boston's Restaurant Website Design
Uni has been repeatedly voted as one the best restaurants in Boston, and for good reason. Their food is mouthwatering, their ambiance is modern and high-class, and their staff is friendly and knowledgable.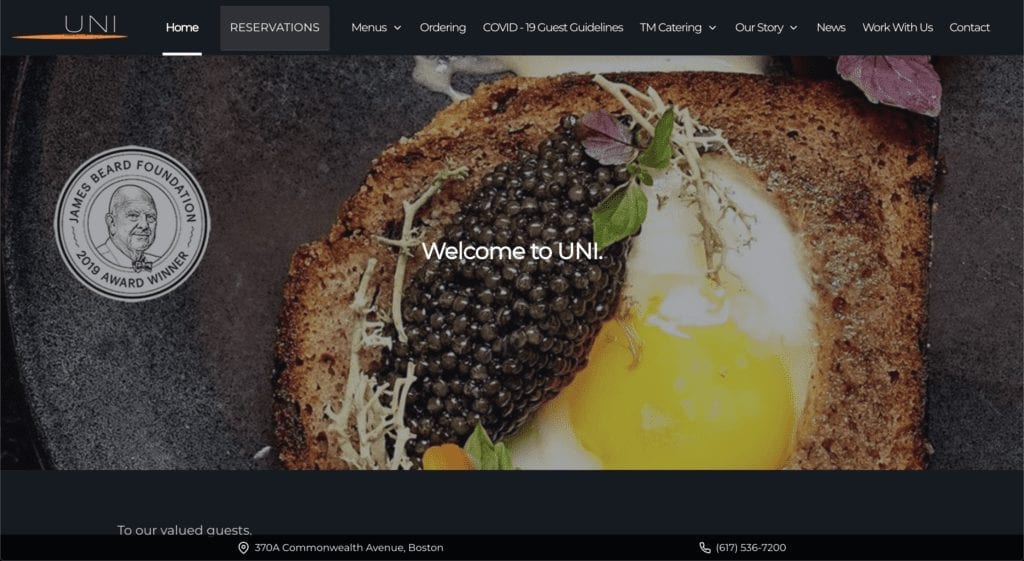 Uni's website stands out for a few reasons:
Their navigation is clear and easy to navigate. The "reservations" tab stands out, "Menus" has a dropdown highlighting the different options, you can easily order online, they highlight their COVID-19 guidelines, and allow you to learn more about them (if you want to)
Their imagery is bold, high-quality, and makes you hungry.
They highlight their recent awards. People want to share their experiences with their friends, and it's great to be able to say you've eaten at a James Beard Award-Winning restaurant.
Almresi Restaurant Website Design
Almresi, a restaurant located in Vail, Colorado, is another great example of a high-quality restaurant website design.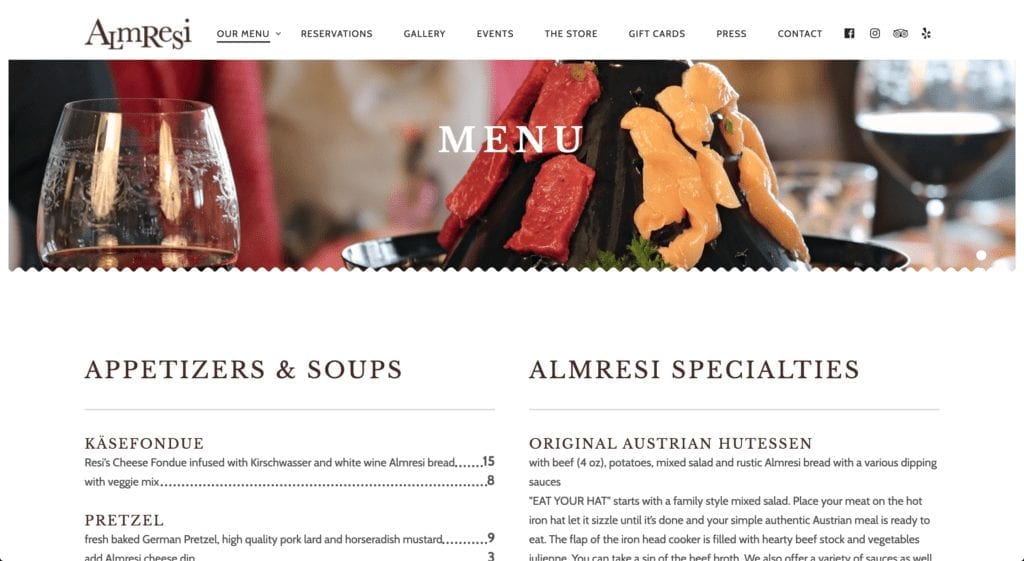 Almresi's website is great for a few reasons:
Their menu is beautiful, easy to read, and easy to navigate on mobile.
They have a reservations tab that has OpenTable embedded in their website.
The gallery gives you a great visual representation of their high-quality food, decor, and service.
They give customers an easy way to purchase gift cards, check their card balances, and see their order status.
They give viewers the ability to click to view their Facebook, Instagram, TripAdvisor, and Yelp pages.
If you are looking to design your restaurant website using WordPress, Almresi is using a popular theme called Rosa, which makes it very easy to build a beautiful restaurant website design with their pre-built templates.
Chando's Restaurant Website Design
I've never eaten at Chando's, but I want to go just because the images make it look like so much fun!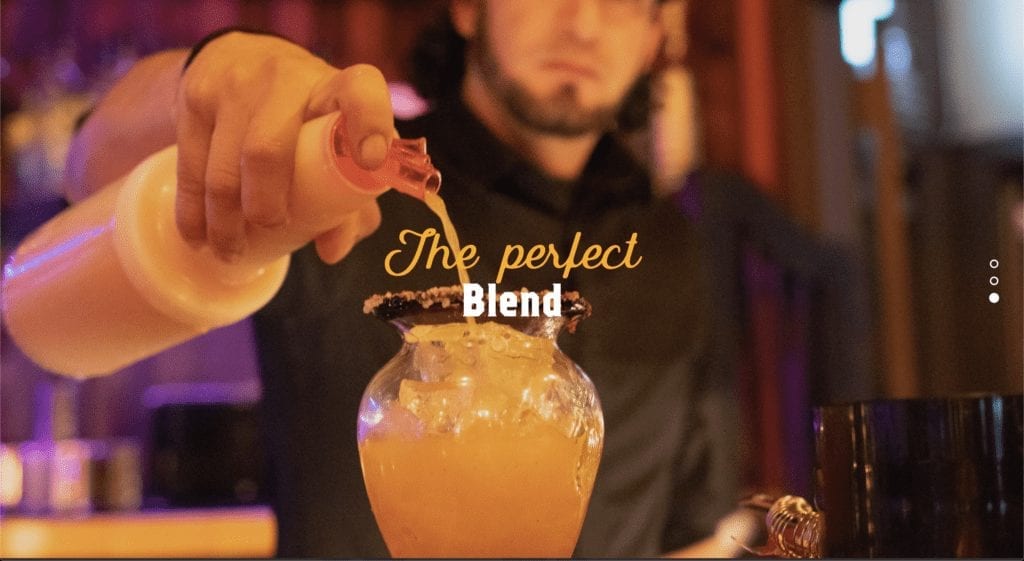 Although Chando's website is a simple one-page restaurant website, it does a great job of building FOMO (fear of missing out). They make the experience of going to Chando's look authentic and vibrant. Their bar looks like a place you would want to go to with friends or on a date. And lastly, their food looks amazing.
If you're trying to build a simple restaurant website design, they have a good template to follow. Namely, big images of your food, bartenders, and what the experience of your restaurant will be. Your website is typically the first experience people have with your company, so you might as well make it a good one!
Conclusion and Frequently Asked Questions
Building a great restaurant website design doesn't have to be complicated. In most cases, less is more.
Make sure to always include high-quality images, use easy-to-read font types, give visitors a way to see your menu, and lastly, make it easy for them to make a reservation or order online for pickup or delivery (learn more about how we can help you with your eCommerce development).
If you have any questions or would like to share your restaurant's website, leave a comment below! We look forward to providing you helpful feedback or high-fives on a job well done.
Additionally, if you don't have the time or resources to build, manage, and grow your website, learn about Chairlift's outsourced web design & development services. We help businesses grow better and faster online with a simple membership.